Nicholas Courtney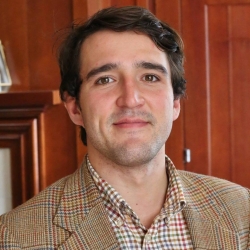 Nicholas Courtney
Former INSPIRE Program Director (2016-2018)
---
Department: AT&T Center for Indigenous Politics and Policy
Nicholas Courtney is an enrolled member of the Makah Nation. Courtney is currently Senior Program Associate for the Native American Political Leadership Program and Project Manager for the INSPIRE Native Teens Initiative at George Washington University in Washington, D.C.

Nicholas is an alumnus of the Native American Political Leadership Program and served as Policy Assistant for the White House Initiative for American Indian and Alaska Native Education at the US Department of Education. Working across federal agencies, he gathered school leaders, educators, counselors, community members, and federal partners in Pine Ridge, South Dakota, and coordinated resources to ensure that schools had access and tools to improve student outcomes.

Before moving to Washington, DC, Nicholas served as a graduate research assistant for Western Washington University's Education and Social Justice academic program.
Courtney has presented his work and research on school to career pathways within Indian Country at numerous national and regional academic and youth conferences.  His research focused on Washington State's school-to-prison pipeline, national restorative justice programs, and evaluating a school-community partnership through a collaborative model.

Additionally, Nicholas has taught in youth programs in Washington State, Philadelphia, Pennsylvania and Washington, D.C. He received his bachelor's and master's degrees from Western Washington University in Bellingham, Washington and was raised in Auburn, Washington.